About LaVonn Steiner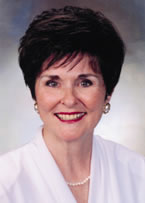 International Leadership Speaker

Chicken Soup Author

Corporate Coach & Consultant

Certified Professional Manager
LaVonn Steiner, MS,CM, is an award winning business woman who advises some of the most successful companies in the country. She had worked with leaders from 39 states and 29 countries teaching leadership tools and strategies. Many clients have reported 50% increase in productivity and growth. Her clients include Mayo Clinic, DuPont, Qwest, American Institute of Banks and U.S. Government Agencies. A member of the National Speakers Association and Global Federation of Professional Speakers since 1995, LaVonn has presented over 1,100 motivational presentations, including presentations in New Zealand, Australia and Cyprus.
Getting a Grip on Leadership, co-authored with her friend Robyn Pearce of New Zealand is published in four countries. She is also a featured author in the #1 New York Times bestselling book Series Chicken Soup for the Soul at Work and has authored multiple leadership articles. LaVonn is founder and president of EXCEL LEADERSHIP, a coaching and consulting company offering leadership coaching, training and motivational speaking. www.excelleadership.com
Before launching EXCEL LEADERSHIP, LaVonn was a manager at St. Alexius Medical Center, a Magnet Hospital and one of American's top 100 heart hospitals. She is a trained scientist who rose through the ranks in her career and guided the medical teaching program she directed to number 3 of 400 programs nationally. In addition to her work in EXCEL LEADERSHIP, LaVonn has served on the corporate faculty in the Accelerated Degree program at the University of Mary, teaching leadership to graduate and undergraduate students.
She is a Certified Manager (CM) through the Institute of Certified Professional Managers, Harrisonburg, Virginia and holds a Masters Degree in Management and a Masters Degree in Educational Administration.
LaVonn says, "We were born to succeed."
Call Today 701-527-3237
---
Your exclusive resource No Regrets Leadership Coaching
Planning an event, training, retreat or conference?
Contact LaVonn Steiner at EXCEL LEADERSHIP today!
Toll free 1-701-527-3237